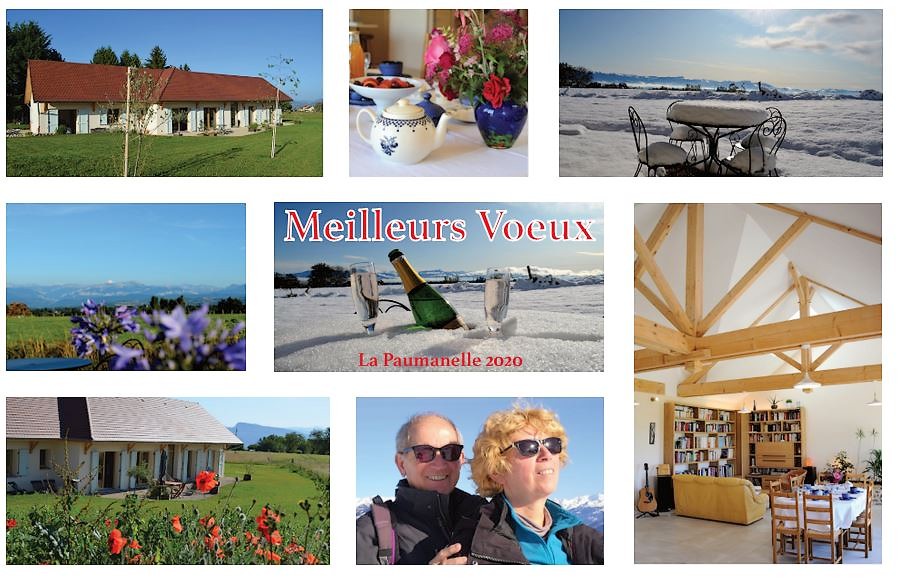 This year 2019 has been rich in emotions with a new living environment, a new guesthouse, new encounters, a new rhythm ...
We thank each of you who, over the past months, have shown your friendship, provided your encouragement, your support or offered your help during our work, who have visited us since April and testified about your stay at La Paumanelle.
ou carried us by offering us a precious gift, your Friendship, Thank you!

We wish you wonderful holidays, full of beautiful sharing, surrounded by those who are dear to you.
Be the actors of your year 2020, build your present every day by giving the best of yourself, be radiant and live fully!
Happy New Year !!
Corinne and Rémi